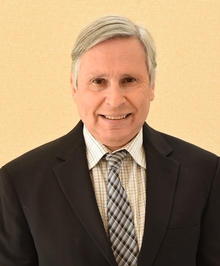 EDUCATION
J.D., Hofstra Law School
ADMISSIONS
State of New York
U.S. District Court for the Eastern and Southern Districts of New York
U.S. Court of Appeals for the Second and Federal Circuits
Paul H. Senzer
Of Counsel
CONTACT INFORMATION
Tel:
631-231-1450 ext. 373

V-Card
With nearly 40 years of professional experience, Paul H. Senzer has a diverse practice background in criminal, civil and appellate litigation.
A 1980 graduate of Hofstra Law School, he served 25 years as Northport Village Justice and 7 years as Judicial Hearing Officer at Suffolk County's Traffic & Parking Violations Agency.

He has served as Vice President of the Suffolk County Magistrates Association, is a member of the Suffolk County and New York State Bar Associations and is admitted to practice before the Courts of the State of New York; United States District Court for the Eastern and Southern Districts of New York and United States Court of Appeals for the Second and Federal Circuits. On behalf of the NYS Unified Court System, he has been a statewide presenter on: DWI, the Plea Disposition Process, Assignment of Counsel, Sentencing, Pretrial Discovery, Ethics, Juvenile & Youthful Offenders, the Safe Schools Act, Sex Offenders, Public Access to Court Records, Dealing with the Media; Controlling the Courtroom, Local Laws & Ordinances and Aggravated Unlicensed Operation, authoring instructional material on numerous topics for distribution to the Justice Court bench.

A former instructor at Touro College School of Law, he is currently an adjunct professor of criminal justice at Farmingdale State College and has lectured on Criminology, the Penal Law and Criminal Procedure Law.

Paul joined Feldman, Kramer & Monaco in 2019.

He and his wife Cheryl, a Riverhead audiologist, have three children – Allison, Michael & James – and with the birth of granddaughter Hallie, just became proud grandparents.