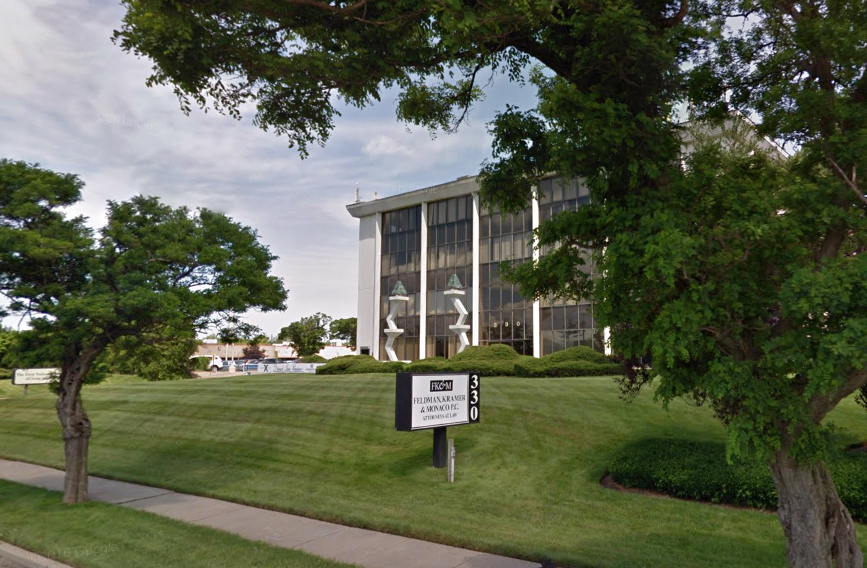 Welcome to the Feldman, Kramer & Monaco, P.C. Law Firm. For the past 35 years we have been committed to satisfying the needs of our clients. We are TOUGH but CARING; HONEST but SHREWD; SMART but RESPECTFUL; STRONG but SENSITIVE. We will use all of our legal expertise and creativity to solve our clients legal problems. We combine a powerful mix of insight, business acumen, legal talent, responsiveness and sophisticated transactional and entrepreneurial expertise to guide clients through periods of challenge and opportunity.
In short, we aggressively pursue legal solutions for our clients by utilizing common sense, intense legal analysis, cost effective strategies and by providing an environment which is responsive to the complex emotional needs of our clients. This approach to the practice of law has earned us the coveted peer review rating of "Pre-eminent A-V" which is the highest rating which can be awarded to a firm by the prestigious ranking authority Martindale-Hubbell.
We cordially invite you to review the qualifications of our partners and numerous associates and to visit the areas of our website which elaborate on the national reputation which we have established in the field of Legal Plans.
Thank you for your interest in our firm. Please do not hesitate to call us for all of your legal needs.
Cordially,
Warren B. Feldman