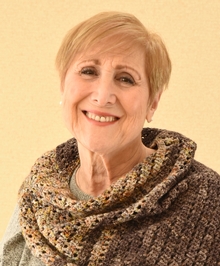 Dianne Zambori, RN-BC, NE-BC, CCB, MBA, BSN, LNHA, FACHE
Director of Care Coordination Services
CONTACT INFORMATION

V-Card
Dianne M. Zambori, RN-BC, NE-BC, CCB, MBA, BSN, LNHA, FACHE
Director of Care Coordination Services

Dianne Zambori is a registered nurse, certified in both gerontology and nursing administration. She graduated from Molloy College, Long Island, NY with a BSN and obtained her MBA in Health Care Administration from Hofstra University. She achieved certification in Medical Bioethics through the Dean School of Law at Hofstra University. Dianne is licensed as a nursing home administrator in New York and is a fellow in the Academy of Health Care Executives.

Dianne worked as a nurse executive in a rehab / long term care skilled nursing facility and then as a regional executive director supporting care coordination services in six hospitals on Long Island. Dianne held a senior advisor role for DSRIP organizations (for federal and state-wide Medicaid redesign).

At her present position at Feldman, Kramer and Monaco law firm, she works closely with families to ensure that all are educated about all aspects of care including acute (hospital) care post-acute care, skilled nursing facilities, rehab facilities, assisted living communities, home care options, and day care programs. Regardless of how little or how much help and guidance is needed to support care transitions, Dianne is there to give the family the education they need or by advocating for the client directly.