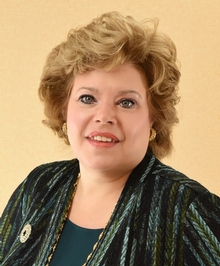 Donna Vallone-Heilmann
Of Counsel
CONTACT INFORMATION

V-Card
Donna Vallone-Heilmann is a graduate of St. John's University in New York where she was awarded a Bachelor of Arts in Psychology. She received a Paralegal Certificate from Adelphi University and an Accounting Certificate from Hofstra University. She then went on to earn an M.B.A. in Investment Banking from the Frank G. Zarb School of Business at Hofstra University. She continued with her education and earned her Juris Doctor from the Hofstra University School of Law with concentrations in both taxation and corporate and commercial law.

While in law school Ms. Vallone-Heilmann participated in the Courtroom Advocates Project as a volunteer helping litigants to obtain orders of protection. This experience heightened her interest in matrimonial and family law. Ms. Vallone-Heilmann was admitted to practice law in 2006. Ms. Vallone-Heilmann practiced matrimonial and family law after law school and then opened her own law firm in Melville, New York in February 2009 where she focuses on such issues as contested and uncontested divorces, separation agreements, child custody, visitation, child support (both initial petitions and modifications), orders of protection, paternity, relocation, and prenuptial agreements.

Ms. Vallone-Heilmann became of counsel to the Firm of Feldman, Kramer & Monaco, P.C. in Hauppauge, New York in February 2019. In this position she advises, consults, reviews documents, and firm clients concerning their legal issues.

During her free time, Ms. Heilmann enjoys spending time with her family which consist of four children and six grandchildren.