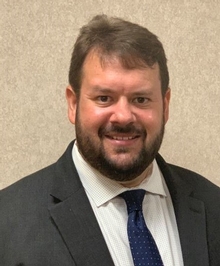 CONTACT INFORMATION
Tel:
631-231-1450 ext. 283

V-Card
Kevin's areas of concentration include Elder Law, Medicaid planning, Special Needs Planning, Estate Planning and Estate Administration. In addition to his Law degree, he has a Masters in Business Administration (MBA).

As an Estate Planning attorney, Kevin counsels his clients regarding different options for estate planning based on each client's particular family dynamics, asset and income structure, health status, as well as individual priorities and concerns. Additionally, Kevin is adept at offering compassionate advice and counsel regarding probate and administration proceedings following the death of a loved one, and has successfully handled a multitude of these proceedings in several different counties in New York State.

Kevin was admitted to the New York State Bar in 2013. He is a member of the Trust and Estates and Elder Law sections of the New York State Bar Association. He received his law degree from Touro College Jacob D. Fuchsberg Law Center. During his time at law school, he received awards from the Center for Computer-Assisted Legal Instruction (given to the highest scoring student in each law school class) in the areas of Business Organizations and Patent Law.

Kevin resides in Suffolk County with his wife, April and their two young children.