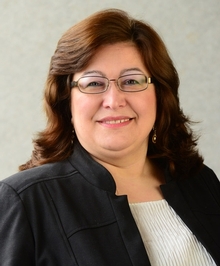 EDUCATION
B.A., St. Joseph's College, 1984

J.D., Touro College, Jacob D. Fuchsberg Law Center, 1987
ADMISSIONS
New York State Bar Association
Lucretia M. Lucivero
Of Counsel
CONTACT INFORMATION

V-Card
Lucretia M. Lucivero earned her Bachelor of Arts Degree from St. Joseph's College in 1984. Upon graduation, Ms. Lucivero went on to law school and in 1987 she earned her Juris Doctorate degree from Touro Law School, Jacob D. Fuchsberg Center. While attending Touro, she was a member of the Phi Alpha Delta Law Fraternity serving as Treasurer and then Vice President. Also in law school, Ms. Lucivero was instrumental in setting up the Volunteer Income Tax Assistance (VITA) Program in conjunction with the Internal Revenue Service where local residents were provided with tax assistance.

Ms. Lucivero is admitted to the NYS Bar as well as the Federal Court for the Eastern District of New York. She has worked in the legal profession since graduation in private firms and then as a sole practitioner with focus on Personal Injury, Real Estate, and Wills & Estates. In August 1998, Ms. Lucivero joined Feldman, Kramer & Monaco working of counsel with LegalShield, offering advice in various areas of civil law. Ms. Lucivero has received a Provider Conference Attorney Service Award.

As a member of the Suffolk County Bar Association, Ms. Lucivero wrote for the Association's newspaper, The Suffolk Lawyer, regarding Italian Heritage. She also served on the Board of the Columbian (Italian) Lawyers Association (2008-2011) as Treasurer, Vice President and President.

Since 2012, Ms. Lucivero periodically serves as Delegate to the Judicial Convention screening candidates for judicial positions under the auspices of the Suffolk County Board of Elections. From February 2013 to January 2016, Ms. Lucivero served as the attorney for the Planning Board for the Town of Smithtown providing legal counsel to the Board Chairman and members.