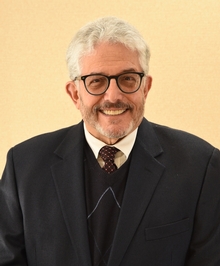 CONTACT INFORMATION

V-Card
Richard E. Brook graduated from Franklin & Marshall College in 1971, and Suffolk University Law School in 1975, and was admitted to the New York Bar in 1976. He was hired as an Assistant District Attorney in Queens County, New York from 1975 through 1978, handling cases in the Homicide, Criminal Courts, and Special Victims Bureaus. Thereafter, in 1978, he became a partner in a general practice law firm in Queens County, concentrating his practice in the fields of Matrimonial, Criminal, and Social Security Disability law. During his practice, he also taught Matrimonial and Criminal law to paralegal students at Long Island University, Brooklyn Campus.

Mr. Brook has been in the continuous practice of law since 1976, and, after 43 years of practice, decided to change his career direction, and was hired by the Law Firm of Feldman, Kramer, and Monaco as an Associate in March, 2020.

Mr. Brook is admitted to practice in all Courts of the State of New York, the Federal District Courts for the Eastern and Southern
Districts in New York, the Second Circuit Court of Appeals, and the United States Supreme Court.

He is married and has a son, stepdaughter, and two grandchildren.

His interests include playing the guitar, golf, and magic.