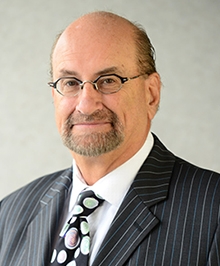 ADMISSIONS
New York State Bar, 1977
U.S. Supreme Court, 1986
U.S. Federal Court, 1977
Warren B. Feldman
Partner
CONTACT INFORMATION

V-Card
Warren Feldman, the founder of Feldman, Kramer & Monaco, was educated at SUNY Buffalo having received his undergraduate degree, Cum Laude and his Juris Doctorate degree with high distinction.
He started his career as a civil litigation associate with a large international law firm in Buffalo. Soon thereafter, he relocated to Niagara County and took a position at the largest General Practice firm in the county. That firm was a fertile training ground to learn all areas of the law and to interact with clients from all walks of life. After four years at that firm he moved to Long Island and formed Feldman, Kramer & Monaco in 1982.

His professional goal was to provide access to the legal process for members of society who were disenfranchised from the system. The citizens below the poverty line had access to Legal Aid Societies and the wealthy could afford high cost legal services. The vast middle class was left out of affordable legal solutions. The development of the Legal Plan concept provided access to legal services at reasonable or no cost. Warren's entire legal career has been devoted to the expansion of this movement. Feldman, Kramer & Monaco now services approximately 250,000 families that would otherwise probably not be receiving the legal assistance that they need.

In furtherance of the legal plan concept, Warren has served as the chair of the New York State Bar Association Committee on Group and Prepaid Legal Services. He has also served as President of the American Prepaid Legal Services Institute, a non-profit institute which is primarily funded by the American Bar Association. He has lectured on behalf of the American Bar Association throughout the world, from London to Beijing, regarding access to justice for the middleclass. He has appeared on CNBC, Money Talks, Live at Five WNBC, Good Day NY, WABC, CNN Your Money, etc., etc. He has been the focus of articles in the New York Times, Wall Street Journal, Forbes, American Bar Association Journal, Money and Business, etc.

Warren currently serves as a Senior Fellow at the American Bar Foundation. He has been honored to receive the highest possible rating of Pre-eminent AV from Martindale-Hubbell, which is the gold standard of lawyer rating services. He is admitted to practice before the United States Supreme Court and all Federal and New York State Courts.

In his private life he is primarily active in several non-profit organizations; JAFCO – Jewish Adoption and Foster Care Options; FIDF – Friends of the Israeli Defense Forces and LICM – Long Island Children's Museum (founding board member and fund raiser). He has been married for over 20 years and has 2 sons and 2 grandchildren.